Hunter and friend he met at a campground, making "leaf soup".
Which later turned into autumn-in-the-summer time leaf pile jumping.
Followed by accompanying sticks which became swords, then guns.
And a later adventures in the "jungle" getting the "bad guys" (or "lions", which apparently live in jungles).
"For he shall be as a tree planted by the waters, and that spreadeth out her roots by the river, and shall not see when heat cometh, but her leaf shall be green..."
Jeremiah 17:8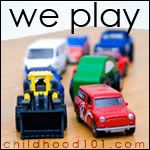 Hunter is 5 years, 5 months old